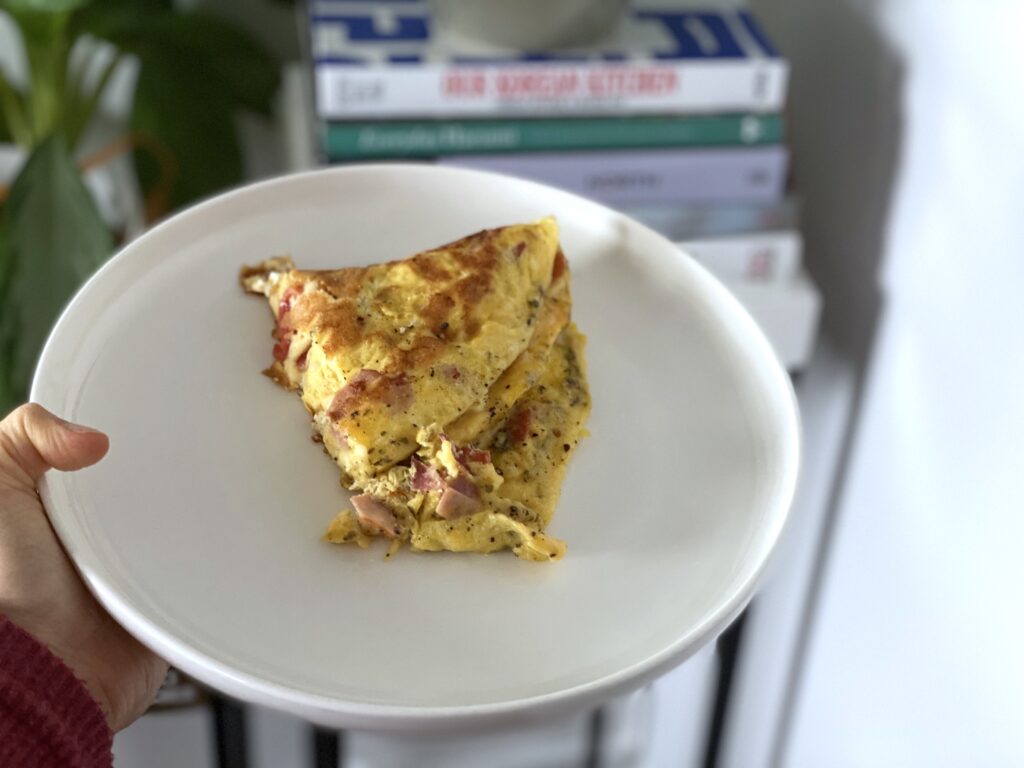 Easy to prepare and full of protein, this is may absolute favourite weekend breakfast. If you want to make this a bit leaner you can use only one full egg and replace the rest with egg-whites only. You can also skip the salami or only add half a slice of cheese. There are so many ways you can adjust this to your preference – so get creative.
Ingredients for 2 people:
6 eggs
2 slices of emmental cheese
2 slices of Brunswick ham
2 slices of german style salami
6 cherry tomatoes

Instructions:
1. Crack your eggs into a large mixing bowl and whisk until egg yolk and whites are fully combined, then add salt and pepper.
2. Chop your ham, cheese and salami into small squares and add to the egg mixture.
3. Half or quarter the cherry tomatoes, add to the egg mixture and combine everything well.
4. Heat some oil or butter in a frying and once hot add your egg mixture.
5. Cook on a low heat until the bottom of the omelette is cooked. Then fold the omelette and cook on each side for a few minutes.

Enjoy!