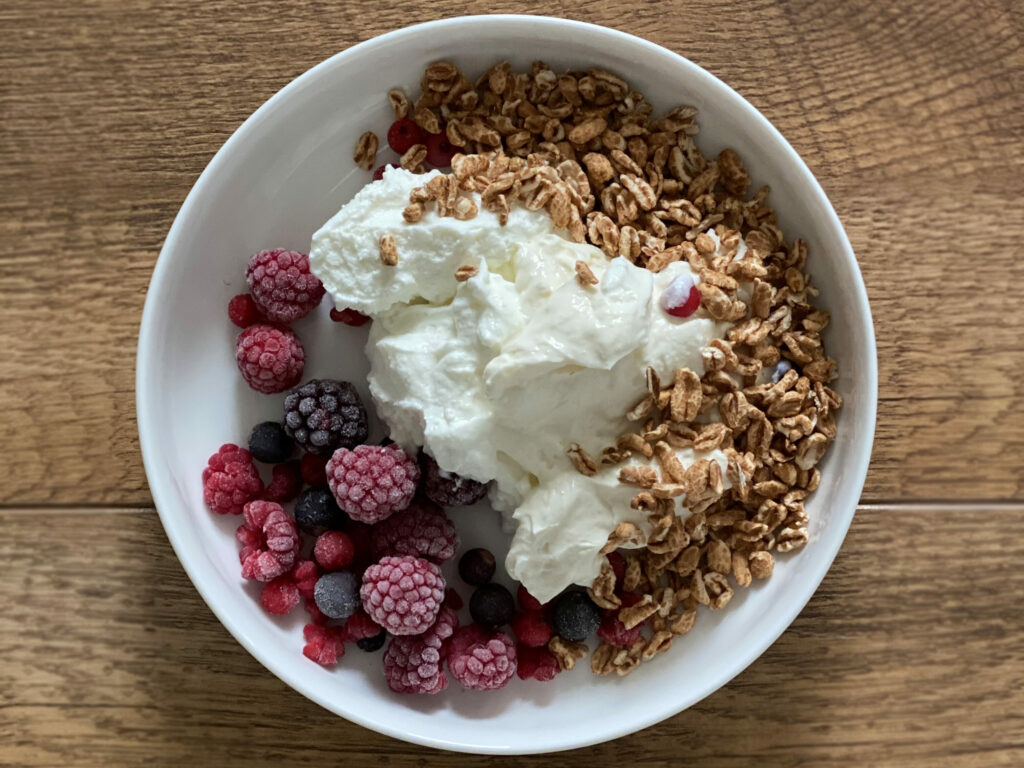 High Protein Breakfast Recipe
This is a great way to start your day! This Yoghurt bowl is packed with protein, ideal for someone who struggles to hit their daily grams. Pretty self explanatory, add all the ingredients into a bowl, you can add fruits of your preference but just be aware that if you use banana it will add to the overall calories of this breakfast. If you want to make this a bit sweeter add some honey but be sure to weigh ho much you are using. If you follow a vegan diet you can simply swap regular yoghurt for soy or other alternatives.
One bowl contains:
198 calories
31.6g Protein
15.2g Carbs
1g Fat

What I used to make this:
– 130g of Fage Total 0% Yoghurt
– 150g Lindahl's Kvarg (I used peach but there many other delicious flavours)
– 10g Puffed Oats
– a handful of mixed frozen berries
Enjoy!