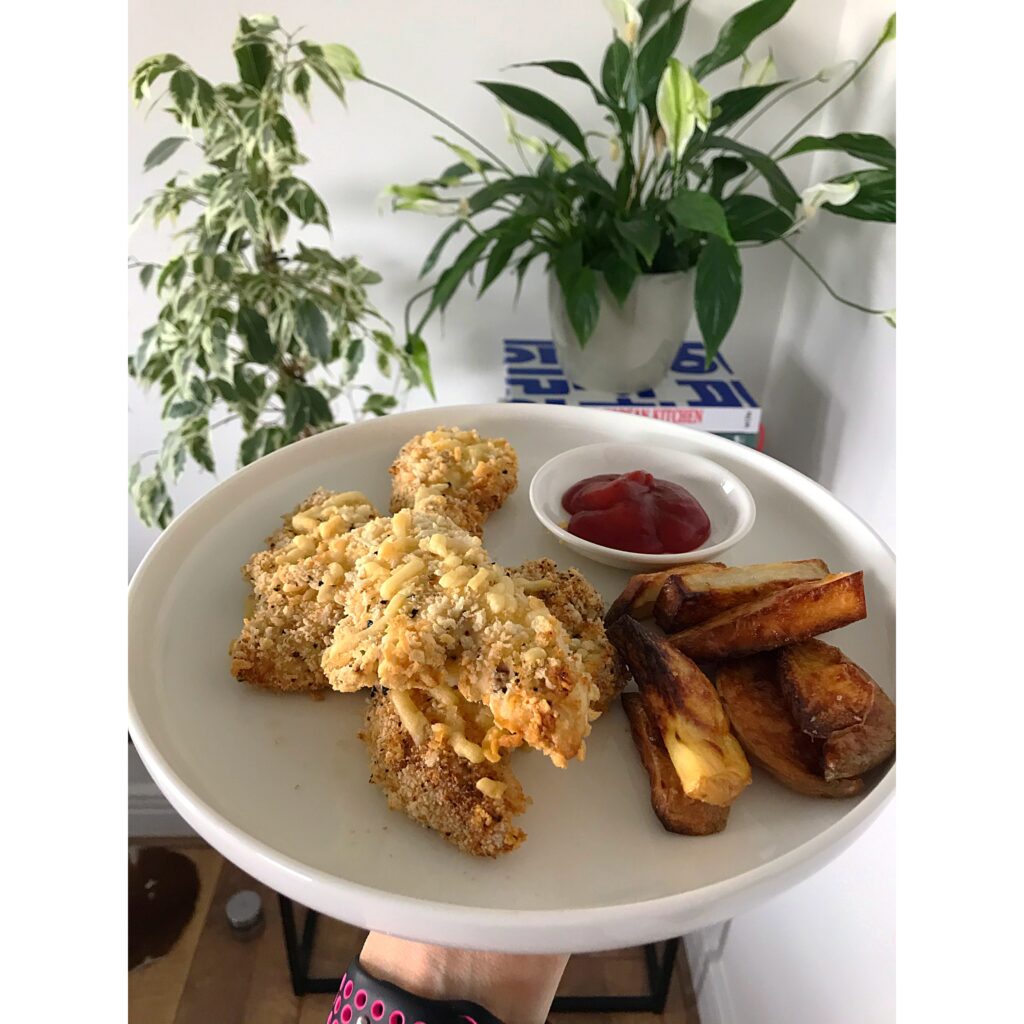 Perfect for anyone who loves chicken nuggets. I guarantee you that these homemade nuggets will taste better than any readymade ones. This is actually one of my favourite ways to have chicken breast as the meat always stays nice and juicy. This is also perfect if you have kids, because this is healthy food in disguise, which makes it 100% kid friendly.
Ingredients:
200g mini chicken breast fillets (for 2 people)
1 large egg
1/3 cup of white all purpose flour
1/3 cup breadcrumbs of your choice
Instructions:
1. Prepare 3 bowls. Use one bowl for the flour, one for the breadcrumbs (add some salt and pepper to the crumbs) and in the final bowl whisk your egg. Pre-heat your oven to 180 degrees on fan.
2. Dip each mini chicken breast first in flour, then in the egg and then roll it in breadcrumbs. Make sure it is completely coated at each stage. If you can't find mini fillets you can use normal size fillets and cut these into equal size strips.
3. Place all of your nuggets on a tray with some non-stick baking paper on it.
4. Bake in the oven until they reach 74 degrees celsius (about 15 minutes).
5. Serve with condiments of your choice.
Enjoy!