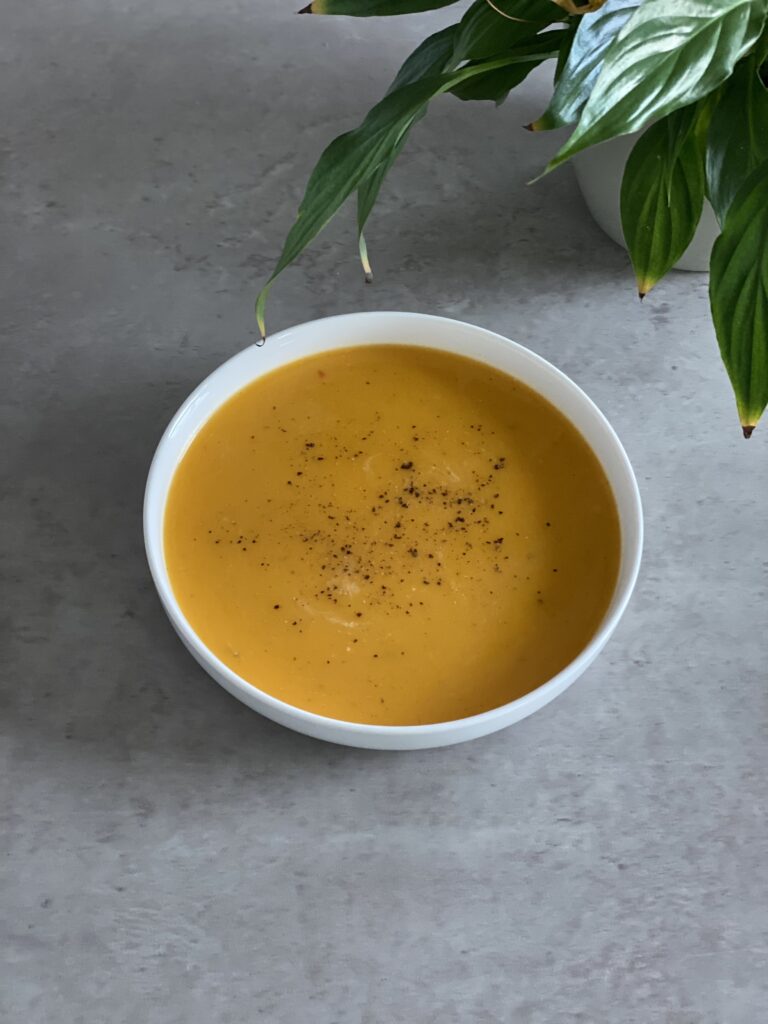 This is my absolute favourite winter soup, it's full of vitamins (A, C, E and B), fibre, calcium, zinc and magnesium. It's perfect as a starter and can be especially useful if you are on a calorie deficit. If you want to speed up the recipe buy pre-chopped and peeled butternut squash as this is the most labour intensive part of the recipe. This is suitable for vegans and vegetarians.
Ingredients:
2 small butternut squashes
160ml coconut cream
2 vegetable stock cubes
1 large white onion
2 garlic cloves
Instructions:
Prep: Peel butternut squash and cut into chunks.
1. Peel and chop the onion and heat 2 teaspoons of vegetable oil in a large saucepan. Once hot add the onion and grate the garlic into it.
2. Cook on medium heat until the onion is translucent.
3. Add the butternut squash chunks, 700ml of water (or until the water covers you squash) and the stock cubes. Stir well and bring to the boil.
4. Once boiling reduce the heat and let simmer for 15 – 20 mins until the butternut squash is soft enough to break up with a fork.
5. Use a handheld blender to blend your soup until it is smooth in texture.
6. Now add the coconut cream and mix everything well. Add salt and pepper to taste.

Enjoy!